Our Brecksville Tavern stands proudly in the space of the old Spanish Tavern, a famous local dining landmark on Cleveland's southwest side. A unique, spacious structure, the Brecksville Burntwood Tavern was at one time a general store in the front with a small dance hall located in the upstairs loft. A half-court basketball court even existed where the dining room currently stands.
History is paramount at this Tavern. In the bar, you'll find a huge walk-in fireplace built from stones misplaced during the construction of the Ohio Canal as well as two arches that run along the north wall that hailed from the former School House #6. Beautiful chandeliers and another huge stone fireplace set the mood for dining.
Our guests can still see that trees that originally existed on the property; the dining room is adorned with hand-carved Chestnut beams made in the 1930's from these native Brecksville trees.
Legend has it, the original owner of this historic building has not left, and over the years staff have reported hearing their names called out and being touched on the shoulders by someone … or something.
Complimented by hand blown glass light fixtures and our signature copper top bar, the Brecksville Burntwood Tavern is an amazing space to relax with one of our many craft beers on draught, while beautiful chandeliers and another huge stone fireplace set the mood for dining.

Burntwood Insider Fact:
The Brecksville Burntwood Tavern is located on Route 21, which at one time was the major north-south thoroughfare connecting Cleveland with southern Ohio.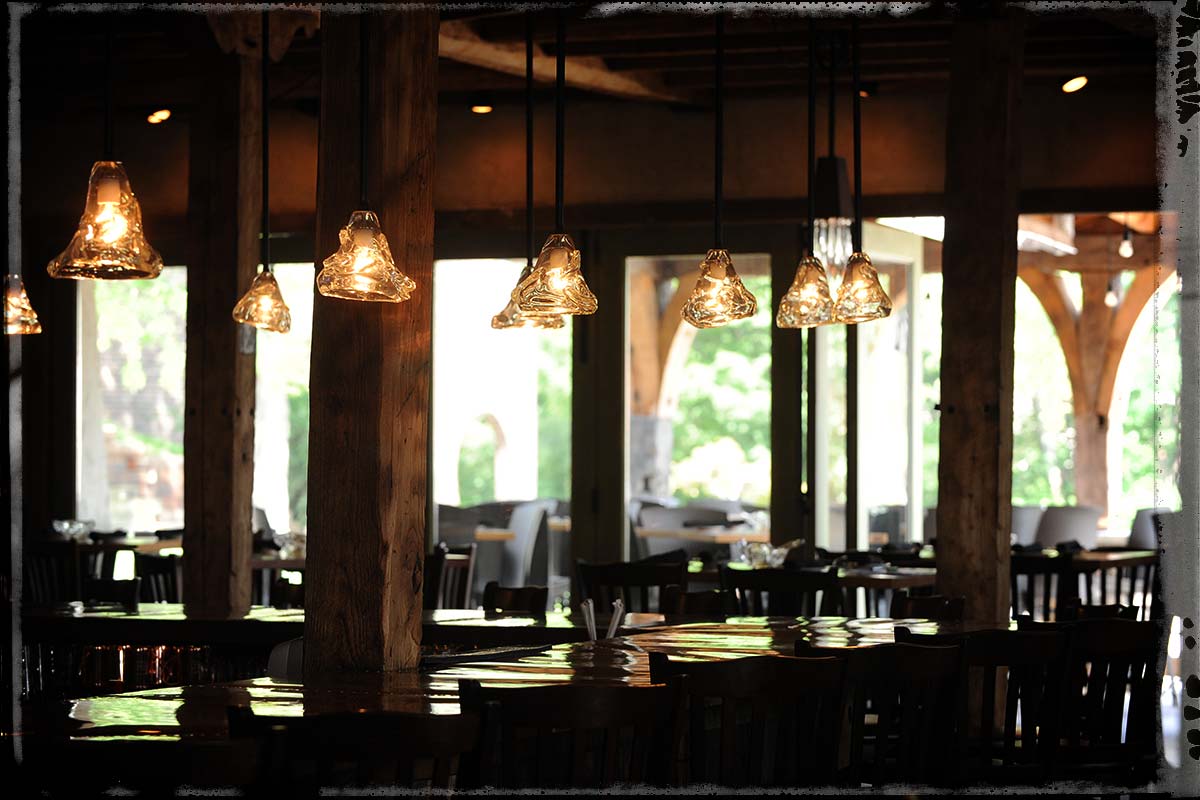 8188 Brecksville Rd
Brecksville, Ohio 44141
brecksville@burntwoodtavern.com
ph (440) 546-7680

HOURS

Mon-Wed: 11:00am-11:00pm
Thu-Fri: 11:00am-12:00am
Sat: 10:00am-12:00am
Sun: 10:00am-10:00pm
BRUNCH
Sat-Sun: 10:00am - 3:00pm
Happy Hour
Everyday
3:00pm-6:00pm
Holiday Hours
Thanksgiving Day: Closed
Christmas Eve: 11:00am-5:00pm
Christmas Day: Closed
New Year's Eve: 11:00am - 11:00pm
New Year's Day: 3:00pm - 12:00am
Kids Eat FREE Mondays
Live Music Thursdays & Fridays